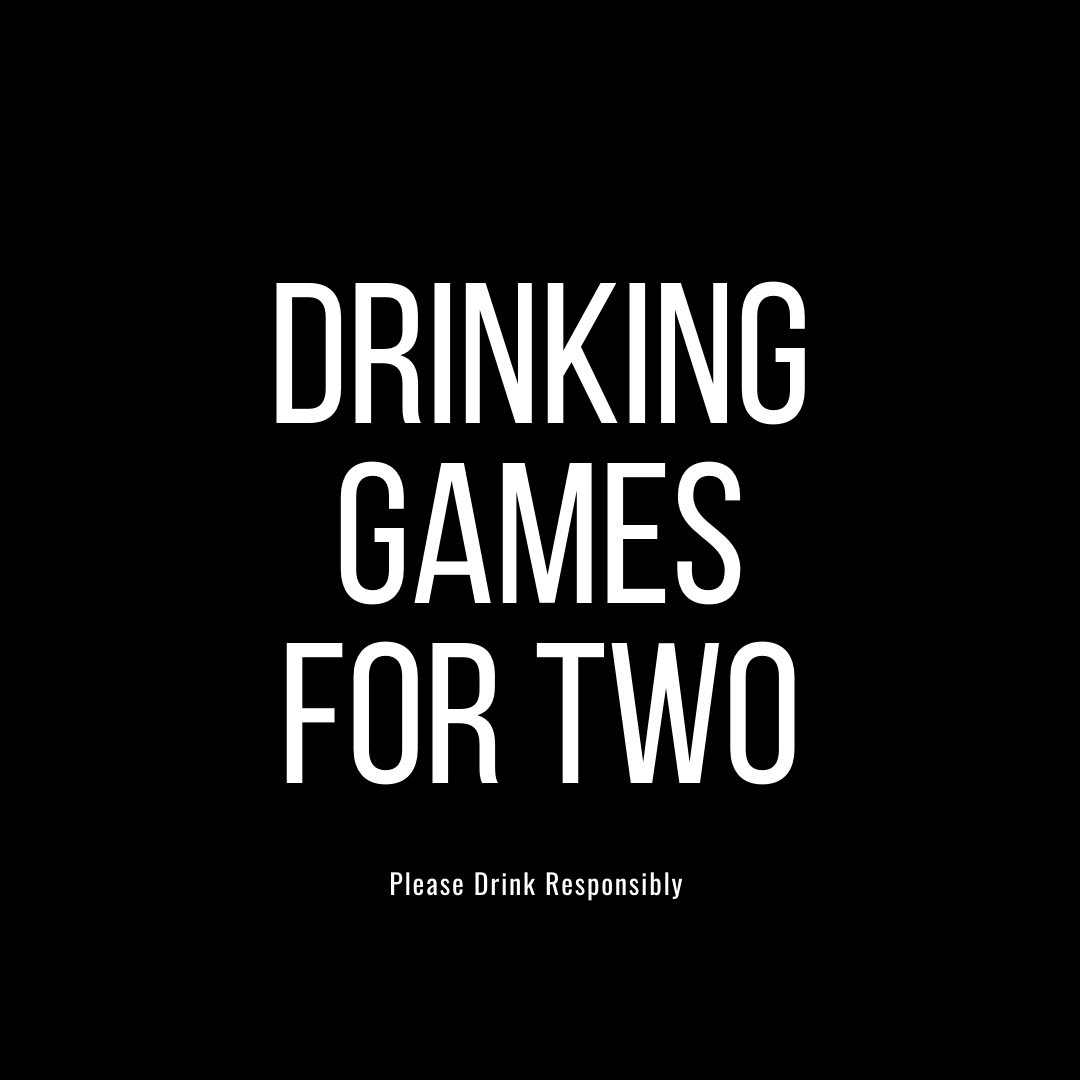 Drinking Games for Two
Drinking Games for Two
While party games are certainly not in short supply, most are designed for groups or teams, or at least 3-5 people. However, there are still several options when you want to play drinking games for two. Whether it's a date night in or just a night hanging with your friend, you don't have to sit around bored just because you don't have enough people to play.
The great thing about the Internet is that it connects people around the world, allowing everyone to share ideas. While drinking games might not exactly be the next Nobel prize topic, they can be a lot of fun and it can be even more enjoyable to get out there and see what everyone else is doing. To help you get started, here are some of the most popular drinking games for two that you'll find today.
Drinking Games for Two Without Cards
If you don't want to spend a fortune or have a ton of physical games sitting around, there are plenty of games you can play that don't have cards, boards, or other tangible counterparts. Some you may have heard of, while others might be new. Either way, you don't need anything but yourselves and some drinks, of course.
Never Have I Ever
This is a game where you can go back and forth announcing things you have "never" done. One player will say "Never have I ever…." and then add something like, "gone skydiving". If anyone has, they have to drink. And then it's the next player's turn. Of course, when you only have two people and you already know each other fairly well, this can be a limited game.
Speed Facts
For those who DO know each other, this game can be a lot of fun. What you do is to go back and forth, stating facts about the other person. When it is incorrect, the person gets a strike. When someone takes longer than three seconds to come up with one, it also counts as a strike. Once three strikes are acquired, the person has to take a shot. You can basically play this game until you run out of facts.
Trivia Games
Trivia is always fun, and you can turn your favorite movies, TV shows, or even music references into a great drinking game. You can search the Internet for specific games that others have made up, or even just to get ideas. You can even come up with an entirely new game that is based around watching a show or movie and then create the parameters when you will drink. People like The Office drinking game and Elf drinking game, for example.
Drinking Card Games for Two
Cards are a great way to enjoy spending some time, even when you're not drinking. If you add some party rules, it could get a lot more entertaining. Card games are plentiful, even if there are just two players. In addition to a standard card deck and games, you can find themed and drinking games like:
● Do or Drink
● Cards Against Humanity
● Buzzed
● Kings
● Uno (That's right, Uno can be a fun drinking game, too!)
Fun Drinking Games for Two
There is so much out there to choose from and you shouldn't let only having two people keep you from having a good time. With so many drinking games available, everyone can find something to enjoy. Plus, people are creating new games all the time, so a little research can go a long way. Whether you want to purchase a drinking game or card game, or you just want ideas to help you come up with your own, the Internet is waiting to help.
Other Fun Drinking Games to Consider
Whether it's just the two of you or you're inviting some friends, there are several other types of drinking games that you can enjoy. If you are more ambitious or active, there are always good old classics like cornhole and beer pong, but those will require you to purchase the necessary components to play. If you're playing with a friend, ask if they have any drinking games that they can bring or any ideas of games you can try.
Consider themed games like the Incoherent Game, the Office drinking game, Buzzed drinking game, and others. There are a growing number of cards and games being developed to help people make drinking even more fun. Whether you're looking for a lazy night on the couch taking shots to your favorite movie tropes or you want to play some cards, there is something for just about everyone.
Even if there are only two of you, there is still plenty that you can enjoy. This list is a great start to get your creative juices flowing, or even to give you the chance to have a lot of fun with what's here. Cheers!